Imagine if your business never received another electricity bill
Commercial solar systems with guaranteed ROI
Our Commercial Solar Clients
Commercial Solar Installation Australia
In addition to helping the planet, commercial solar installation provides businesses with a competitive edge.
You'll generate free power for your solar system's entire lifecycle, making commercial solar one of the most rewarding investment.
Pacific Solar are experts in the solar industry and have installed a number of commercial solar systems throughout Australia for all types of industries, particularly high-energy companies like printing facilities, cold food storage, and manufacturing warehouses.
Contact us today to enquire about commercial solar for your business.
Printing Facilities
Printing businesses are ideal candidates for solar PV systems. 24-hour printing facilities stand to make considerable savings by going solar.
Cold Food Storage
These 24-hour operations rely on consistent supplies to power large refrigeration systems at all hours of the day and night.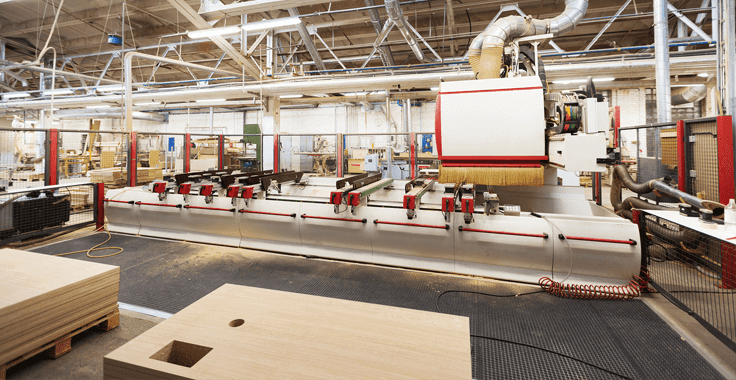 Manufacturing
This energy-intensive industry is the perfect candidate for solar. Save money on electricity usage and enjoy a tangible ROI with commercial solar from Pacific Solar.
Commercial Solar ROI Calculator
Our ROI calculators can tell you exactly how much return your commercial solar can earn you!
Commercial & Residential Projects
About Pacific Solar
At Pacific Solar, we believe in one thing: saving you money.
We understand the threat that rising energy prices pose for Australian businesses.
Commercial solar power installation is the key to escaping the stress that comes with your business' high consumption and astronomical power bills.
As Australia's leading commercial solar installers, Pacific Solar doesn't just help you save money. Our team treats your commercial solar as what it actually is – an investment in your business' future, guaranteed to deliver you a positive return.
We work with businesses of all kinds across Australia, with a presence in all state capitals as well as regional areas.
Why Pacific Solar?
Highest Rated Solar Panels

Experienced Solar Installers
Pacific Solar Service Areas
Unleash the power of solar, wherever you are in Australia. Pacific Solar is proud to extend our leading commercial solar services to businesses all over the country including:
The climate and weather conditions throughout the country vary considerably, as do various state rebates.
For a detailed estimate based on your unique circumstances and location, contact Pacific Solar today on 1300 944 844.
Advantages of Commercial Solar Systems
Solar energy comes from our largest renewable source: the sun. This means that it does not run out, unlike energy sources like fossil fuels.
By not being able to over-consume and over-exploit the source of energy, commercial solar provides a source of sustainable energy.
Solar power is clean energy, which presents an advantage in the fight against climate change and helps to protect our environment.
Your solar system is an investment guaranteed to lower your electricity bills and provide you a real and tangible ROI – almost immediately!
To promote, cleaner energy, the Australian Government (as well as State Governments) offer various rebates and incentives, particularly for large-scale commercial solar installations.
Solar panel maintenance is super low. The high-quality panels we use are incredibly smooth and covered in a protective coating to guard against damage and make it harder for debris to take hold.
Companies that generate their own energy through solar improve their perceived "brand value" by their clients, customers, and peers.
The solar energy industry is continuously changing. With the current innovation in nanotechnology and quantum physics, the future looks bright for solar power.
The Commercial Solar Installation Process
Consultation and Quote
Each commercial solar installation project begins with a consultation to determine the best solar system and installation process for your unique business settings.
We will discuss your energy consumption and collect other important information such as your local climate, your roof size, the panels
and other solar components that best suit your requirements, and important situational factors like electrical and structural design. We ensure we comply with all electrical codes and regulations.
We will then prepare a personalised quote for you. This includes all your payment options – including our Power Purchase Agreement – and projects your energy savings.
Design and Installation
Our expert engineers will now design a solar energy system based on the dimensions of your business and your energy needs.
The result is a tailored system designed to maximise output and deliver a true ROI!
Before installation, there's one more critical step:
an on-site inspection by one of our qualified engineers.
Next comes installation. Our team works efficiently to deliver you a system installed to the highest standards – now it's time to start enjoying savings!
Maintenance and Support
Our work doesn't stop once installation is complete.
We're also responsible for ongoing monitoring to ensure your system is delivering you a true ROI.
We provide you with ongoing reporting tools that tell you
exactly how much money your solar panels are saving you.
Solar isn't a one-off service, and we understand this. That's why we're here with you today during installation, and also tomorrow, helping you understand every dollar of your commercial solar investment.
Find out how we can get you a Solar ROI
Unleash the power of commercial solar. Request a call from Australia's leading solar installers.