Commercial Solar Technology
From its infancy to progressive solutions, commercial solar technology has come a long way.
Pacific Solar is at the forefront of innovative developments in commercial solar.
With a keen interest in advanced technology and optimum system design, we work hard to ensure we deliver your business the efficient systems that can deliver an ROI.
Pacific Solar only uses solar PV systems that are:
Durable & reliable
Salt & corrosion tested
Innovative & leading-edge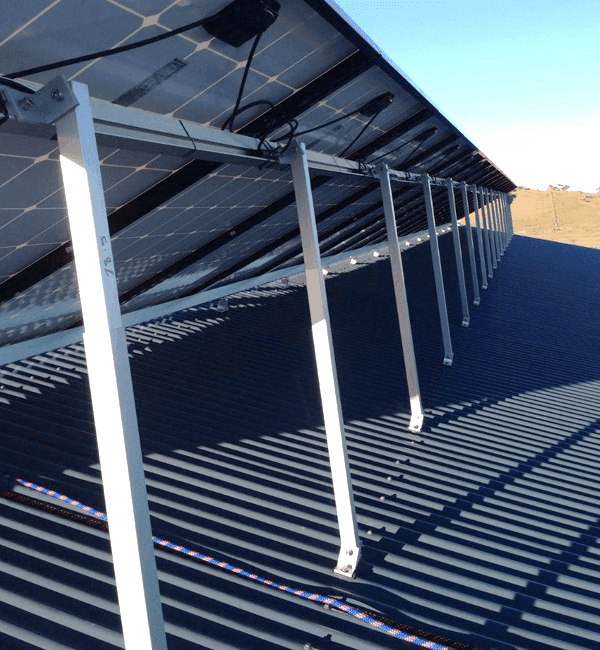 Solar equipment
We don't just save you money – we also save you time. Pacific Solar sources all the components of your solar PV system for you, using only state-of-the-art, market leading technology from reputable brands.
Solar batteries
For the longest time, solar has been constrained by the day/night cycle. No more.
Solar batteries are set to revolutionise the solar industry. Solar battery storage uses powerful lithium ion batteries to store excess solar energy generated by your solar PV system.
This technology is allows us to help 24-hour businesses like factories, warehouses and hospitals keep money in their own pockets, no matter the time of day.
Inverters
Every bit of solar power produced by your panels passes through an inverter which converts energy from your solar panels into usable power for your business. As such, it's incredibly important your system uses the right inverter for the job.
Pacific Solar uses a huge variety of high-performance inverters from reputable brands. This ensures we get your solar PV system right the first time and that it's saving you money right from day 1.
We even offer advanced micro inverters. Not only are they more compact, but these systems are also more efficient to boot!
Premium brands
Our team works with only the highest quality panels and technology, ensuring your solar PV system will save you money from the very beginning. We work with some of the best brands in the solar industry, including:
LG Solar
Sunpower
CanadianSolar
Jinko Solar
Pacific Solar are also proud LG Solar Partners. LG's innovative solar technology offers affordably-priced performance and quality. Click here to learn more about how LG's advanced solar technology can save your business money.
Find out how we can get you a Solar ROI
Unleash the power of commercial solar. Request a call from Australia's leading solar installers.